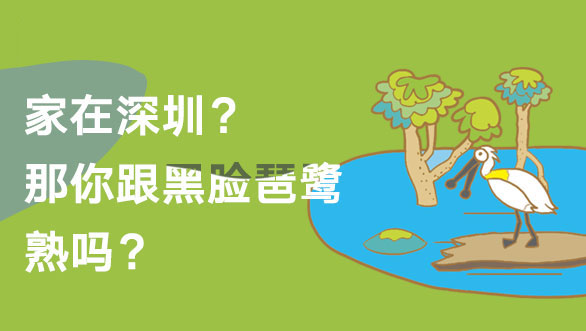 When talking about Shenzhen, you might think of keywords such as economic development, finance, high-tech, entrepreneurship, modernization, vibrant, etc. This city with residents whose average age is 32 has become the dreamland of many entrepreneurs and the young generation. Commuting daily in this bustling city, you may have got used to the fast pace. However, have you ever spent time making a retreat to explore the ecological scenic places of the city?
As a "green city" with green space coverage rate of 45.1% in the built-up area, Shenzhen has more than 950 public gardens. The total length of urban greenways reaches 2,400 km. The total area of sustainable architecture in the city is over 60 million square meters. Strolling at park, therefore, is a common leisure for the local residents.
"Just Shenzhen" Eco-Discovery Route consists of 12 representative sites, each specially chosen by the initiators to help you explore five main eco-systems of Shenzhen: Coastal Wetlands, Public Parks, Mountains & Forests, Sustainable Architecture and Coastlines.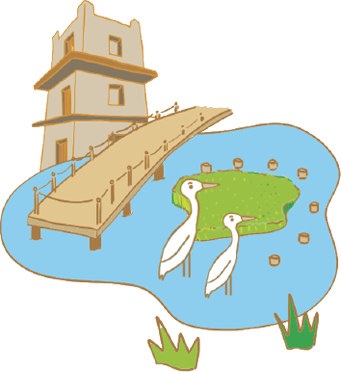 01 OCT Wetland
Seashore, Nature School, Mangroves
Located in the city, OCT wetland is the green lung of Shenzhen. Come explore the diverse species here and learn wetland protection; visit mangroves and catch a glimpse of hundreds of migratory birds in spring, venture into the mangroves in summer, and join handwork classes using leaves in autumn.
Near the junction of Baishi Road and Yuntian, Nanshan District, Shenzhen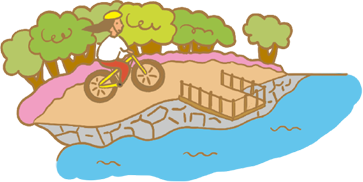 02 Shenzhen Bay Park
Migratory birds, Mudskipper, Sea view
Shenzhen Bay Park is known as a habitat for migratory birds and for its mangroves. Here you will see thousands of migratory birds, including black-faced spoonbill. You can see creatures in tidal zone.You can also walk or bike on the multiple passages along the shore.
Exit D2, Shenzhen Bay Station, Binhai Boulevard, Nanshan District, Shenzhen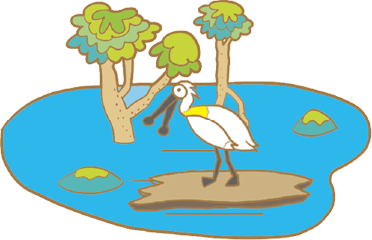 03 Futian Mangrove Ecological Park
Ecological restoration, Outdoor Classroom, Ecological classes
Converted from an abandoned dock, Futian Mangrove Ecological Park is the first city park run by a NPO in China. The bordering estuary provides habitat for fish, shrimp and crab; In this area, you can find mudskipper and black-faced spoonbill. The Outdoor Classroom co-built by Nature Explore Classrooms is an ideal place for pre-school kids to have fun while learning about nature.
Near the junction of Furong Road and Xinzhou Road, Futian district, Shenzhen.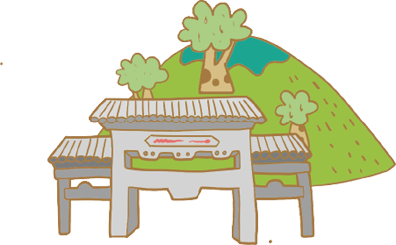 04 Tanglang Mountain Park
Asian leopard cat, Butterflies, Trekking
Tanglang Mountain is covered by greens, where you can find rare plants such as Alsophila spinulosa, Aquilaria sinensis, as well as traces of wild mammals such as Asian leopard cat, small Indian civet, and masked palm civet. Several trails will lead you to the peak where you can enjoy a splendid sunset.
51th, Longzhuliu Road, Futian District, Shenzhen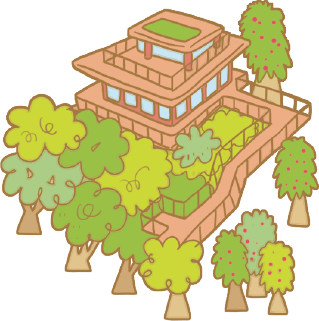 05 Honey Park
Sponge city, Lychee orchard, Ecological water system
Honey Park is an example of sponge city with an ecological water system. It is garnished with flowers throughout the year. You can enjoy the view of a 100,000 square meters' lychee orchard or observe aquatic plants and insects by the lake, bringing you fun experiences of childhood.
30th, Nongyuan road, Futian District, Shenzhen
06 Gangxia 1980
Urban village, Sponge city, Green roof
Gangxia 1980 is a Japanese style youth apartment complex transformed from an old village house. The metal structure on the roof contains 400 planter boxes which collect rainwater. The rooftop serves as a green space for the building's residents while also improving the overall environment of the neighborhood. It opens on Tuesday and Thursday from 14:00-16:00.
204th, Dongsanfang, Gangxia Village, Futian District, Shenzhen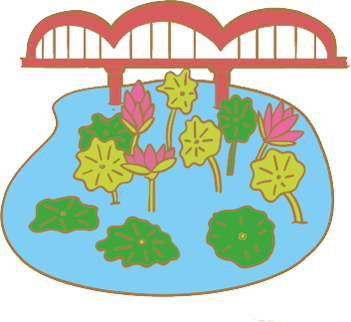 07 Honghu Park
Lotus,Waterbirds, Bald cypress
Known for lotus in summer and bald cypress in winter, Honghu Park hosts a big lotus festival each June with 120,000 square meters of lotus. Walking by the lakeside, you can immerse yourself in the lotus flagrance. It is also a paradise for waterbirds, where you may have up-close experience with them.
2023th, Wenjingbei Road, Luohu District, Shenzhen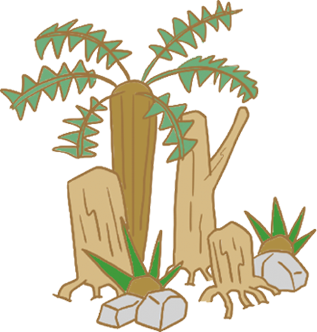 08 Fairy Lake Botanical Garden
Plant Ark, Cycads, Magnolia, Begonia
Fairy Lake Botanical Garden is a scientific research site. This natural oxygen bar comprises of nearly 12,000 species of plants. You can find China's rare plants like Alsophila spinulosa, Camellia nitidissima, etc. You can meander through cycads, shade plants, cactus and succulent plants. Besides, you can enjoy birds, flowers and butterflies in the kingdom of plants .
160th, Liantang Xianhu Road, Luohu District, Shenzhen
09 Wutong Mountain
Rhododendron moulmainense, Streams, Amphibians
The tallest mountain in Shenzhen, Wutong Mountain greets you with stream, waterfalls, and abundant green. Trekking along the stream, you will meet butterflies, dragonflies, and damselflies in the air, and Hong Kong newt and frogs in the water; in spring, the blooming Rhododendron moulmainense flowers all over the mountain will fill you with joy.
137th, Maozi Village, Shenzhen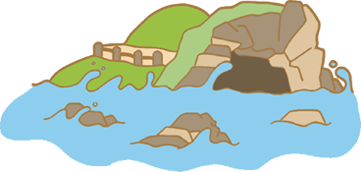 10 Yangmeikeng
Intertidal zone, Hermit crabs, Coast road
Yangmeikeng coastline is of dazzling beauty, biking along it will bring you radiant views. The intertidal zone is habitat to creatures such as sandworms, hermit crabs and sea anemones. You can also trek along the stream and taste fresh seafood here.
Near Daya Bay, Dakeng Village, Longgang District, Shenzhen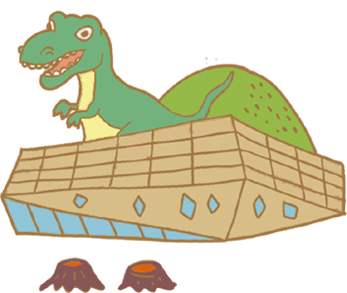 11 Qiniang Mountain
Geopark, Geological museum, Fuchsia hybrida
Qiniang Mountain, formed by volcanic eruption, contains a variety of rock types. You could explore remains of ancient volcanoes, as well as visit the only geographic museum in Shenzhen. The verdant forest nurtures a rich eco-system which makes it perfect for excursions.
1st, Dizhigongyuan Road, Dapeng New District, Shenzhen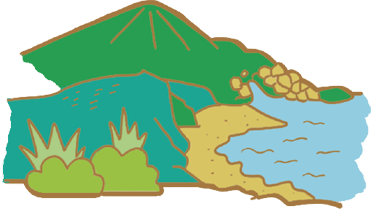 12 Dongxichong Coastline
Coast trail, Seashore plants, Ocean waste cleanup
It is listed as one of the ten most beautiful hiking trails in China by the National Geographic. Besides pristine water and soft beach, you will see rugged rocks and seaside trees. You can also look into stars in the Observatory of Xichong.
Dongchong scenic area, Nan'ao Town, Longgang District, Shenzhen